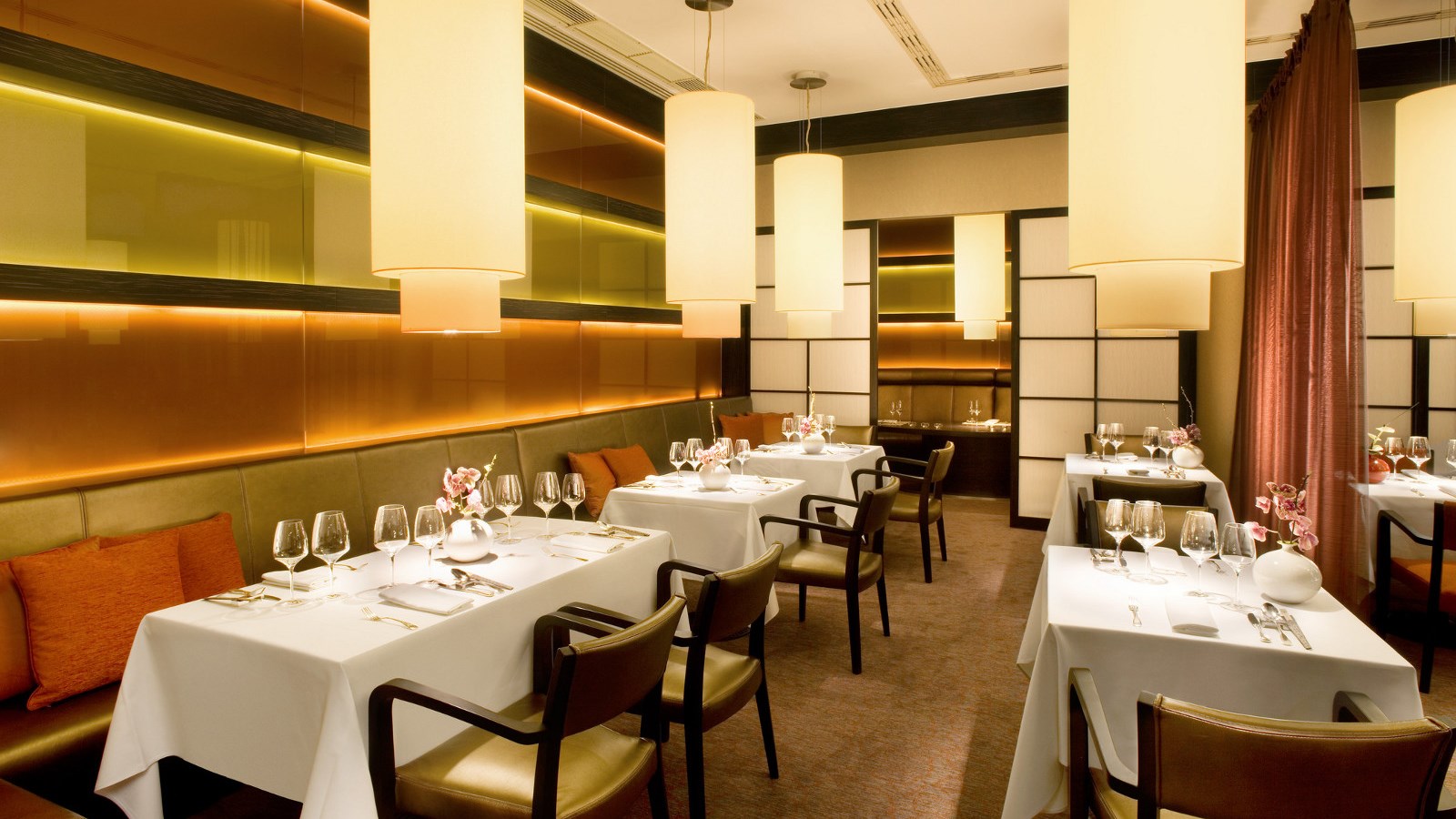 InAzia restaurant at the Sheraton Warsaw Hotel was launched to continue the culinary journey through the world of Asian flavours and aromas initiated by the well-recognised and highly awarded The Oriental Restaurant. InAzia offers a unique, rich and personalised culinary experience combined with contemporary Asian interiors and spectacular modern cuisine.
InAzia is famous for an exceptional culinary experience blending culinary masterpieces and the art of finishing the dish in front of the guest which completes the creative vision of Marcin Sasin.
The restaurant menu is full of culinary creations from South-East Asia focusing mainly on Thailand, Vietnam, Singapore, China and Indonesia. Its prestigious location on the famous Three Crosses Square, luxurious surroundings, original Asian ingredients, and the upscale and personalised service provided by an experienced team make InAzia the perfect choice for fine dining.
The restaurant can accommodate 75 people and features two private dining rooms ideal for business meetings or private dinners.
Private Dining
As well as the main restaurant area, InAzia restaurant offers its guests two private dining rooms that are perfect for business meetings or family celebrations for 6-8 people. The bigger dining room features a classic setup and a separate entrance. In the smaller one there is an oval table and oval sofa that create a lounge atmosphere.
A private dinner at InAzia is a unique experience where we provide a relaxed atmosphere and personalised service. We are happy to prepare a special menu to suit your culinary preferences.
We welcome you to make your reservation at: +48 (22) 450 67 05.
Monday - Saturday

5:00 pm - 11:00 pm

Sunday (brunch)

12:30 pm - 4:30 pm